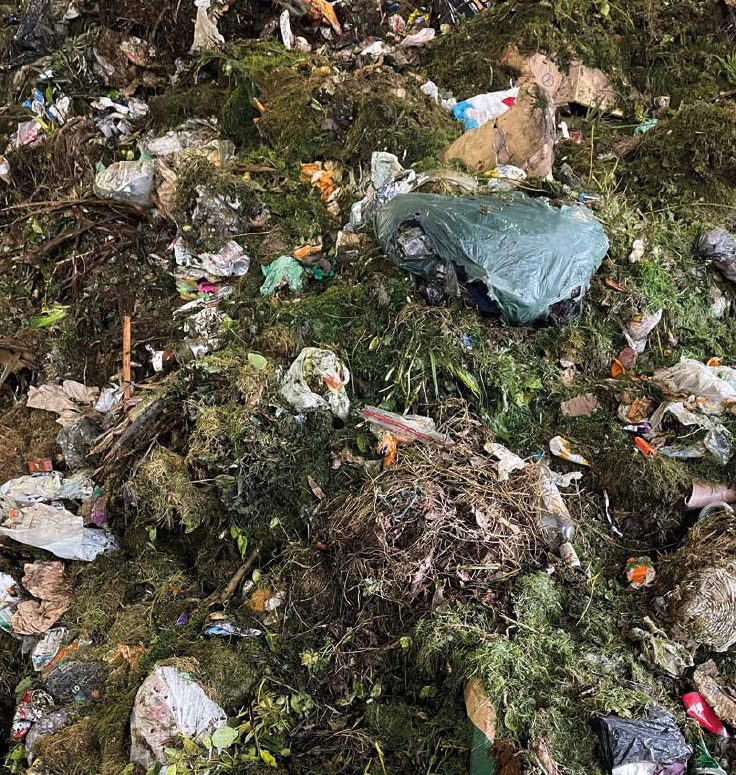 Hybrid Event: Food waste collection: Unwrapping the biowaste potential
Wednesday 7th December 2022, 14:45 – 16:30 CET
Hybrid event organized at the European Parliament, Brussels – Room JAN 6Q2 & online
Hosted by MEP Sarah Wiener
EVENT REGISTRATION:
Registrations for physical participation are now closed.
The European Circular Bioeconomy Policy Initiative* (ECBPI) has commissioned a research project focusing into the best practices related to biowaste collection, in order to ensure high quality and quantities of biowaste are collected and available for treatment in composting and biogas, and from there to soils as compost and digestate. Therefore, this event organized by the European Parliament Intergroup on 'Climate Change, Biodiversity and Sustainable Development', plans on presenting the findings of this research in an in-person seminar.
The research is of direct interest not just for policy-makers implementing new waste management systems at a national, regional and local level, but also for the agricultural community, NGOs, the waste and packaging industries and the soil health community. In light of the EU Soil Strategy, Carbon Farming proposals and the revision of the Waste Framework Directive and the Packaging and Packaging Waste Directive, the study offers important guidelines as to how to ensure biowastes are a valuable resource rather than a potential source of pollution to soils, above all from plastics.
In brief the research suggests that the amount of plastics entering biowastes collections even with low contamination may reach almost a million tons annually across EU27.  Extracting these drags out biowaste stuck to the plastic up to 1,2 million tons which is lost to the composting and biogas processes. Those wastes, up to 2.1 million tons, are then sent to incineration. The cost to the biowaste collection and treatment system (i.e. to municipalities) could amount to as much as €2 billion annually across the EU and just by banning the use of plastic bags, that amount could be saved. Italy alone calculates that circa €100 million is spent annually by its biowaste system to extract contaminating plastics, so this estimate is a very conservative one across EU27.
* ECBPI has a mission to promote the circular bioeconomy with a specific reference to enhancing soil quality and regenerative practices in farming. Among these are the sequestration of organic carbon derived from waste biomass, especially that which will become increasingly available as households and businesses across the EU implement separate collection of biowastes.
AGENDA:
14:45 – 14:55: Opening remarks by MEP Sarah Wiener
14:55 – 15:05: Introductory remarks by David Newman, Co-Founder, ECBPI
15:05 – 15:15: Presentation of report by Enzo Favoino, Researcher & Advisor, Waste and Biowaste Management, Zero Waste schemes and Circular Economy, Scuola Agraria del Parco di Monza
15:15 – 15:25: Reaction by Johanna Bernsel, Deputy Head of F2 Unit on 'Bioeconomy, Chemicals, Cosmetics', DG GROW, European Commission
15:25 – 15:35: Reaction by Silvija Aile, Deputy Head of B3 Unit "From Waste To Resources", DG ENV, European Commission
15:35 – 15:45: Reaction by Piotr Barczak, Senior Policy Officer for Circular Economy and Waste, EEB
15:45 – 15:55: Reaction by Percy Foster, CEO, Composting and Anaerobic Digestion Association of Ireland (CRE): "Initial Findings of Irish Research Project on Hidden Plastics in Food Waste"
15:55 – 16:05: Reaction by Joan Marc Simon, Executive Director, Zero Waste Europe
16:05 – 16:25: Q&A session with the audience
16:25 – 16:30: Closing remarks by MEP Sarah Wiener