Meet the people behind the European Bureau for Conservation & Development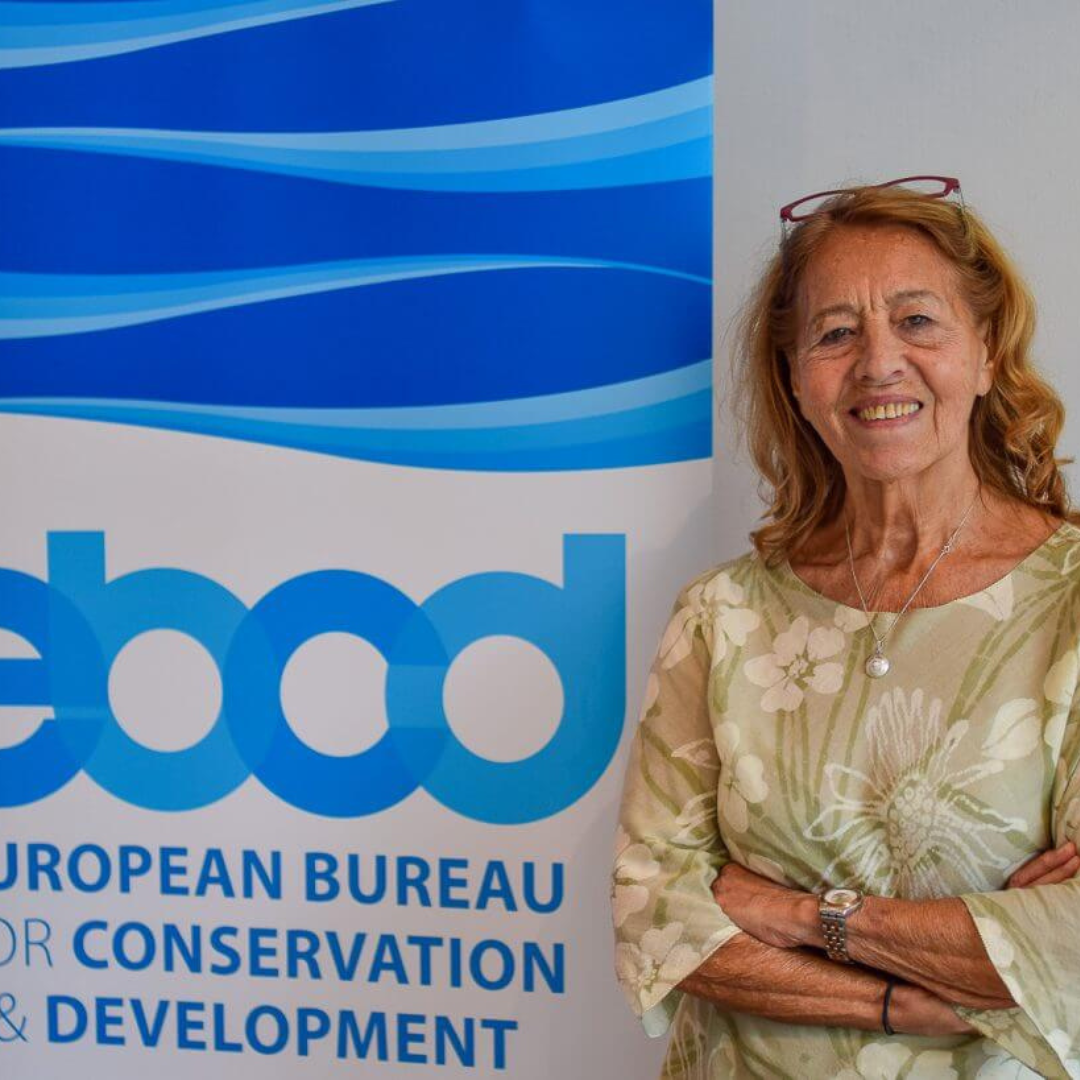 Despina Symons Pirovolidou
Despina Symons-Pirovolidou, of Greek origin, has been Director and founding Member of the European Bureau for Conservation and Development (EBCD) since its establishment in 1989. At European level, Despina has been linking the conservation and the scientific communities as well as the private sector to the EU policy makers providing them with expert strategic advice for over twenty years.
Furthermore, she has been working closely with several UN bodies such as FAO, CITES, CBD and others. Despina has been active in IUCN and more particularly in its Marine Programme and the European one. She is Member of the Executive Committee of the IUCN/SSC European Sustainable Use Specialist Group and Coordinator of its Fisheries Working Group.
She is also the founding member and coordinator of the recently established Fisheries Expert Group (FEG) of the IUCN Commission of Ecosystem Management (CEM). Prior to joining EBCD, Despina worked on fisheries related issues in Madrid (Spain) where she represented the Spanish coastal fishermen to the EU and before that she worked in Canada as a free lance translator for the Secretary of State of Canada.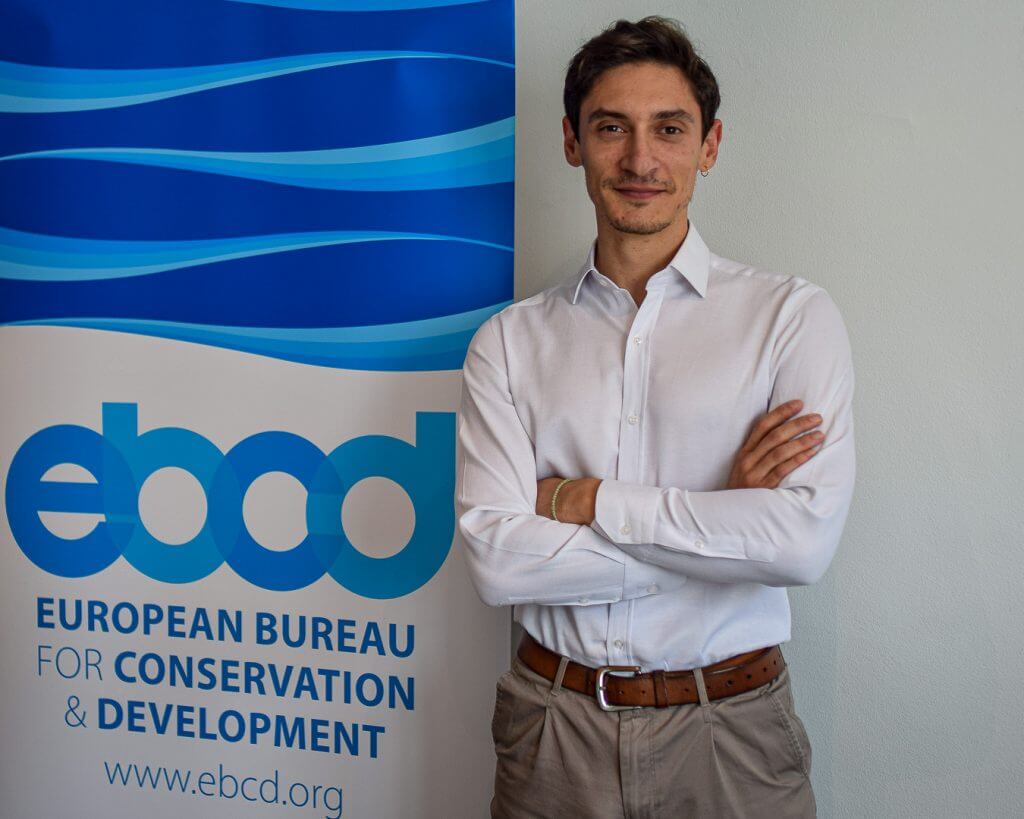 Ilias joined EBCD in March 2018, and is currently managing the European Parliament Intergroup on "Climate Change, Biodiversity and Sustainable Development", while serving as Deputy Director at EBCD.
Prior to that, he was working in EU Affairs and Communication for a pharmaceutical association in Brussels, moreover as a Communications Executive in Greece. Well-experienced in developing and executing strategic advocacy & outreach, Ilias also holds an MSc in Crisis and Security Management from Leiden University, Netherlands, alongside a BA in International & EU Affairs from University of Macedonia, Greece.
Throughout the years, he has received The Good Lobby 3rd place Award as 'Political Representative of the Year' (2019), CV Magazine 'Best Environmental NGO in Belgium' Award (2019), The Webby Awards 'People's Voice Award for Green Website' (2017), and International Public Relations Association Golden World Award for 'Crisis Management' (2016).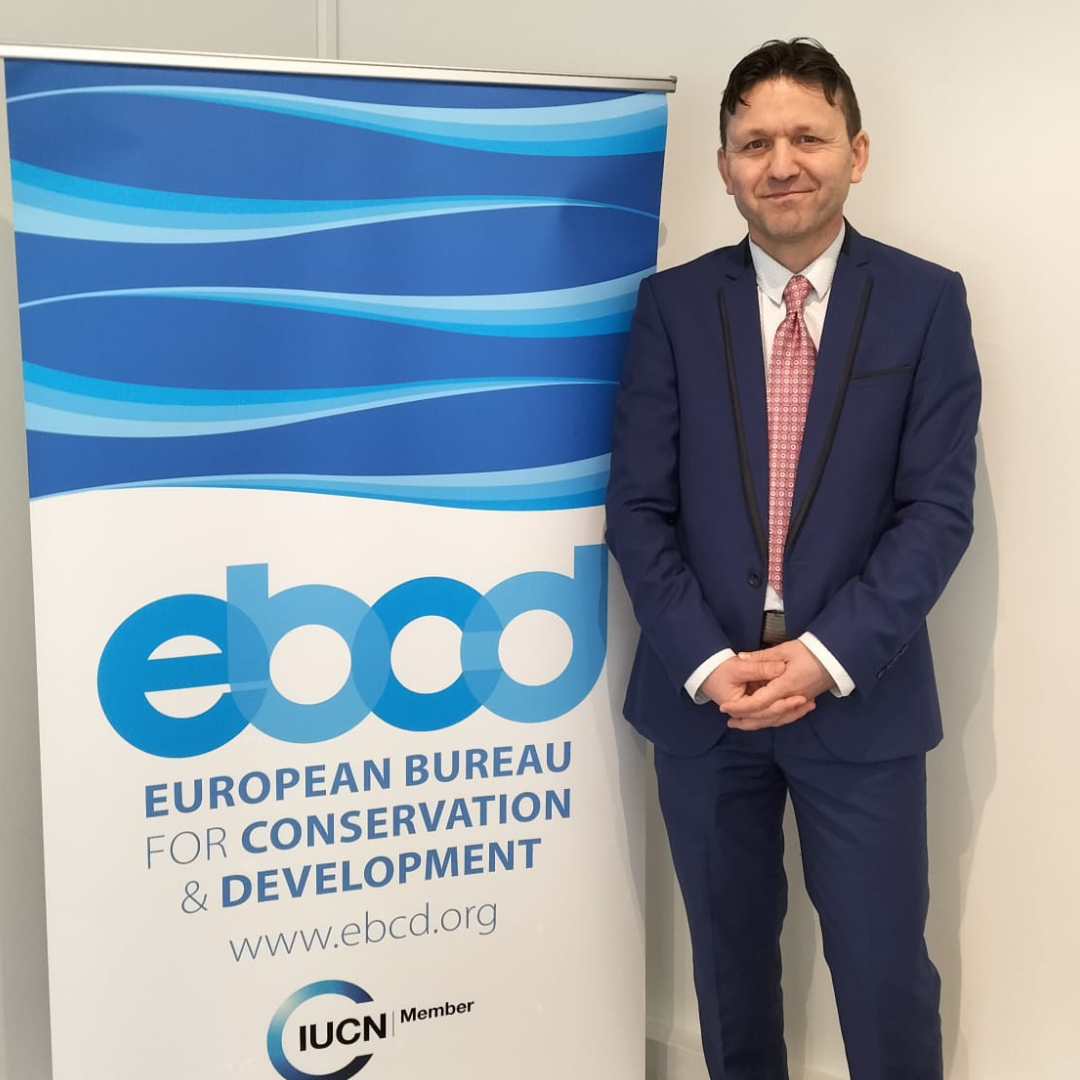 Finance and Administrative Manager
Dawlat Bik joined EBCD in November 2022 and he works as Finance & Administrative Manager. His tasks at EBCD include Financial, Administrative, HR & Office management of EBCD and  Financial Management of Market Advisory Council.
Prior to that, he worked as AP & Treasury Accountant in TCR International. He has experience of working in financial management in Belgian government, private sector, and Non-profit Organisations as well.
He has master's degree in International Financial Management from Groningen University in the Netherlands and bachelor's degree in Commerce (Accountancy and Administration) from Delhi University in India. His interest for international organisations motivated him to get a diploma in United Nations and International understandings from the institute of the UN in India. Besides his native language of Persian, he speaks English, Dutch, Hindi, and Arabic; and he is currently learning French as well.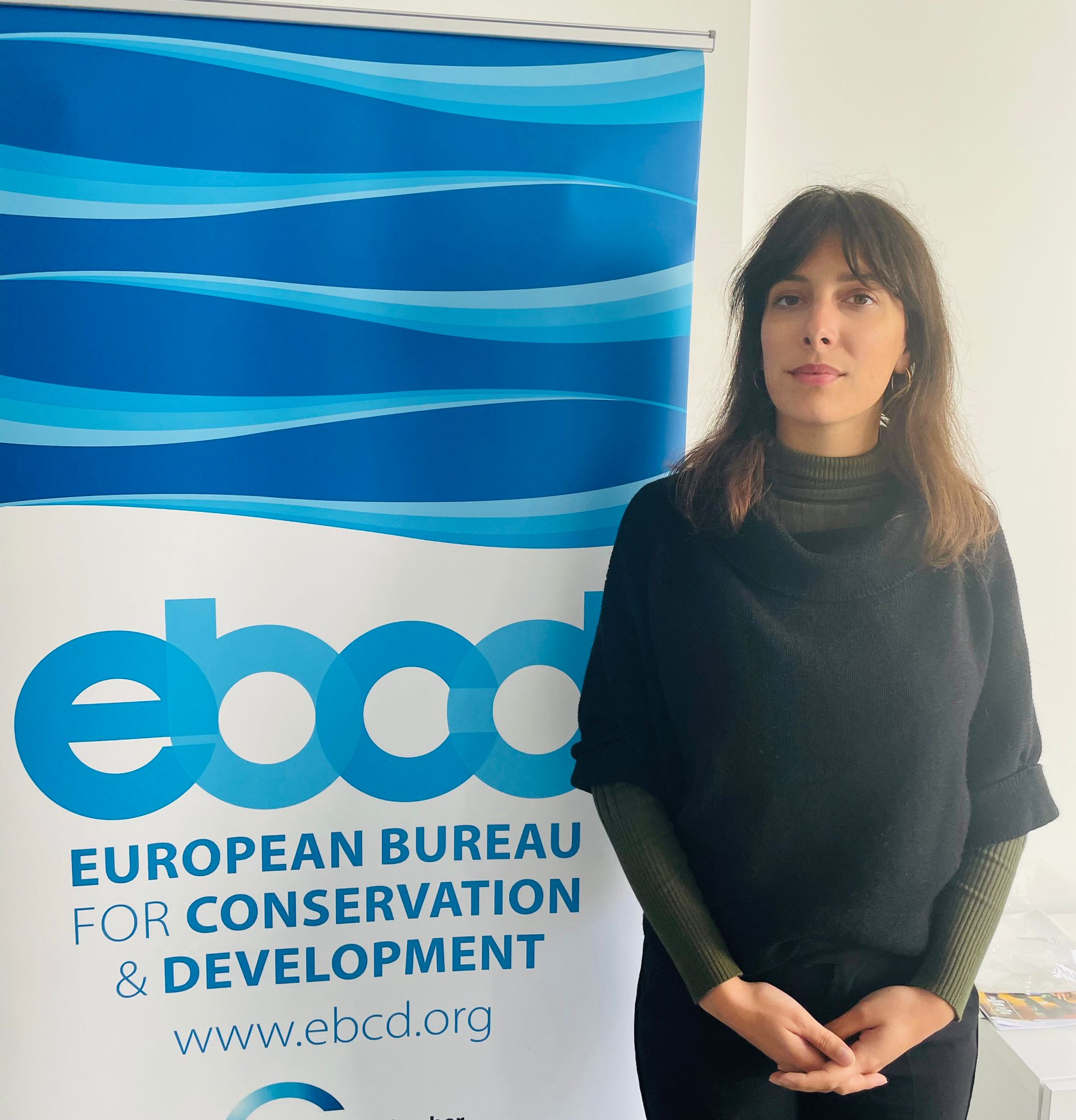 Regine joined EBCD in August 2020 working as EU Affairs Officer for the European Parliament Intergroup on "Climate Change, Biodiversity and Sustainable Development".
Regine holds a master in Environmental Policy at Wageningen University & Research and a bachelor in Life Sciences from Paris Descartes University. Prior to EBCD, Regine worked as an intern in the communication department of the Global Center on Adaptation (GCA) in Rotterdam and at the UN Environment Programme (UNEP) as policy and partnership building intern in Brussels. 
Passionate of social and environmental justice, Regine developed a master thesis on Rights of Nature in Colombia and actively contributed to the development of environmental youth groups in the Netherlands. Regine is fluent in English, French and Italian and has intermediate working level of Spanish.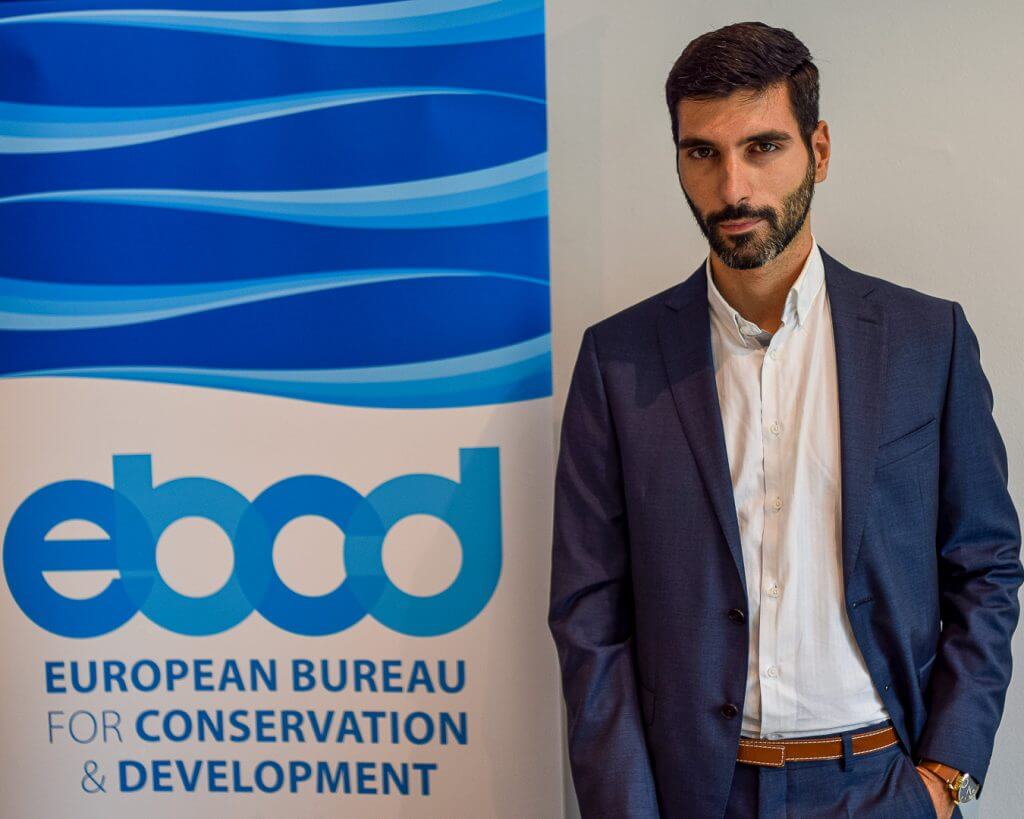 Secretary General – Market Advisory Council
On July 2019, Pedro was appointed Secretary General of the Market Advisory, a stakeholder-led organisation that provides recommendations on the EU market of fishery and aquaculture products to the European Commission and EU Member States.
Previously, Pedro worked as a consultant for a Brussels-based business intelligence service monitoring EU development on fisheries, agriculture, food, animal welfare, alcohol and tobacco policy. Before that, he was a trainee at the Fisheries Unit of the Council of the European Union and a trainee at the Control Unit of the Portuguese Fisheries Authority.
Pedro has a Law degree and a Masters on International Law and International Relations from the University of Lisbon with a thesis titled "Marine Protected Areas beyond National Jurisdiction". Besides his first language, Portuguese, he speaks English and Spanish. He also learnt Japanese for four years.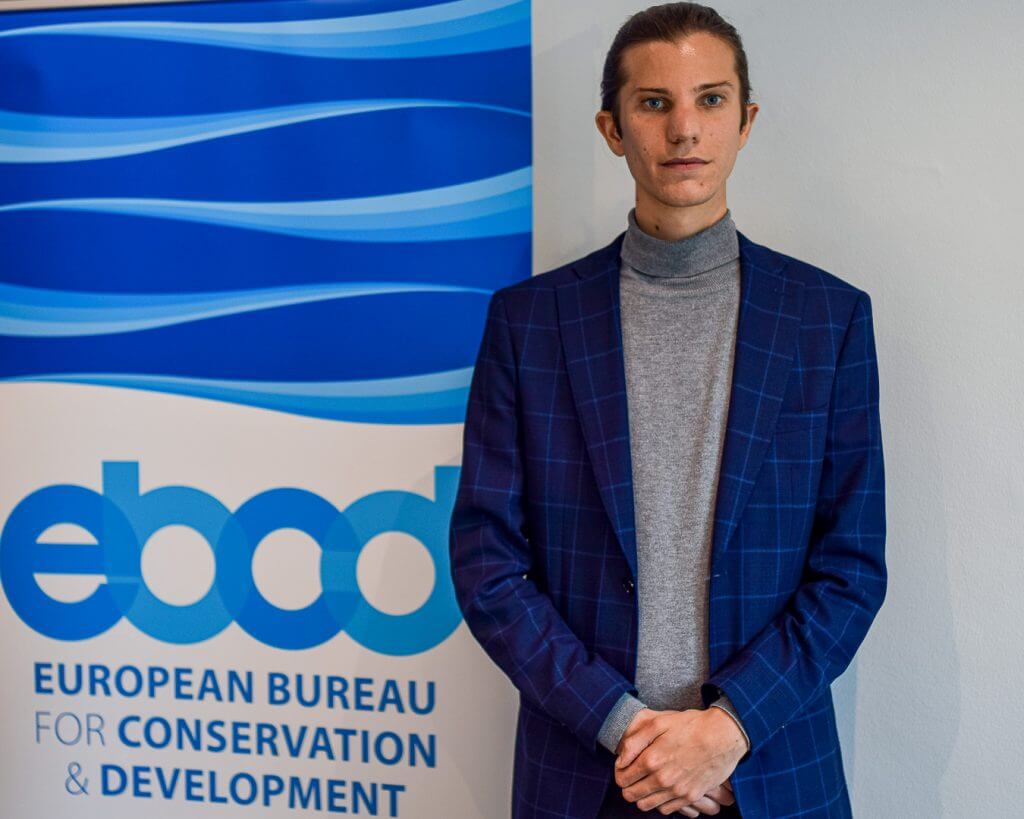 International Affairs Advisor
Jacopo joined EBCD in November 2019, supporting EBCD's engagement in global processes (including CBD, FAO, BBNJ, UNFCCC) and providing the Secretariat of the IUCN Fisheries Expert Group. Prior to that, he worked as an intern at the Intergovernmental Science-Policy Platform on Biodiversity and Ecosystem Services (IPBES), where he worked on private sector engagement for the conservation and sustainable use of biodiversity. Jacopo has also been active in the G7 and G20 Summits where he strengthened youth engagement on climate and environmental issues. 
Jacopo holds a master's degree in Environmental Sciences from Wageningen University & Research and a bachelor's degree in International Relations from the University of Trieste. During his studies, he also led the organization of a youth initiative on the implementation of SDG 2 Zero Hunger and took part in a consultancy project on seafood sustainability. He is passionate about multilateralism and global politics in relation to biodiversity, oceans, climate, food, and science. He is fluent in English and Italian, has working knowledge of Spanish and French, and hopes that one day his Mandarin Chinese will reach a decent level.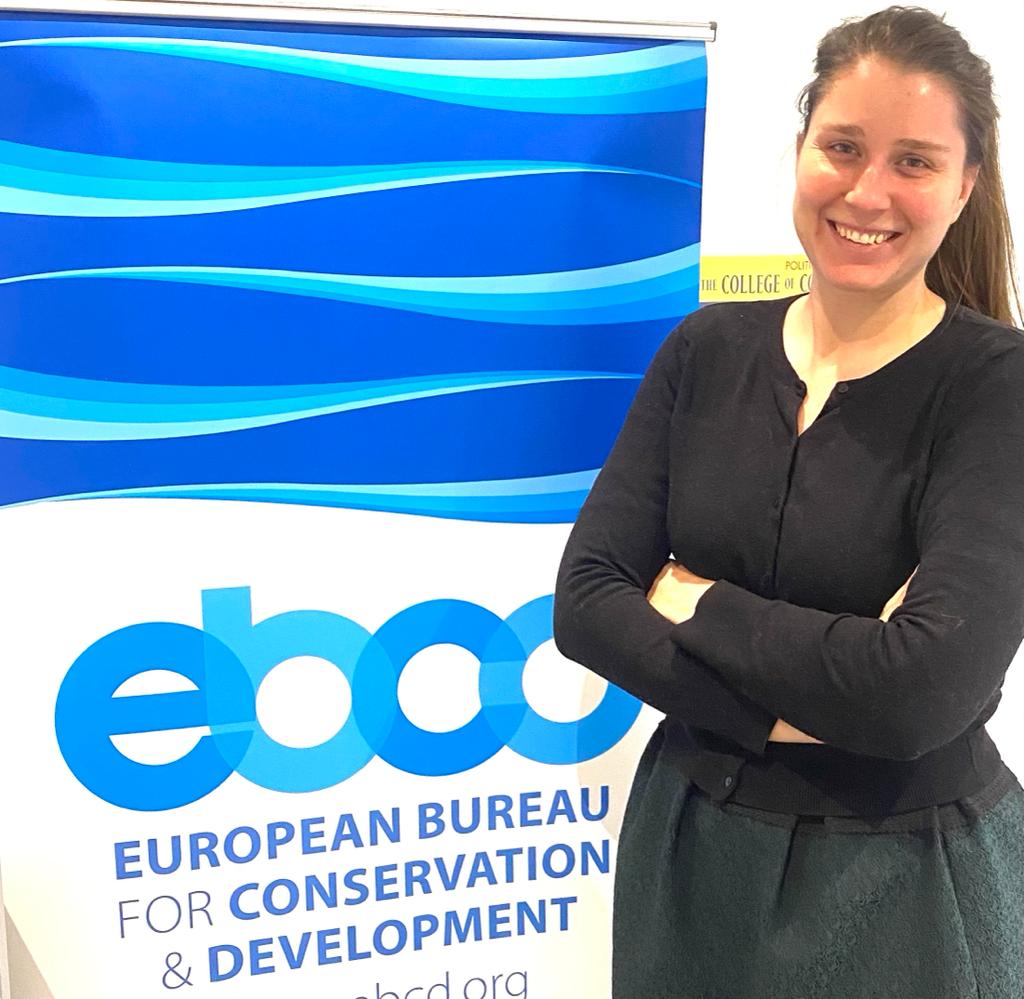 Fisheries and Maritime Affairs Advisor
Alexandra is EBCD Fisheries and Maritime Affairs Advisor. She joined EBCD in November 2021 after eight years at the European Parliament mostly as parliamentary assistant to the Chair of the Committee on Fisheries. During this time, she contributed to the parliamentary work on fisheries and participated in the negotiations on initiative and legislative texts related to this topics. She acquired an expertise in fisheries issues and in EU political affairs and processes.
Alexandra holds a Bachelor degree and a Master's degree in Political Science from the Université Libre de Bruxelles as well as a Master's degree in European Affairs from the College of Europe in Natolin. She is fluent in French and English.