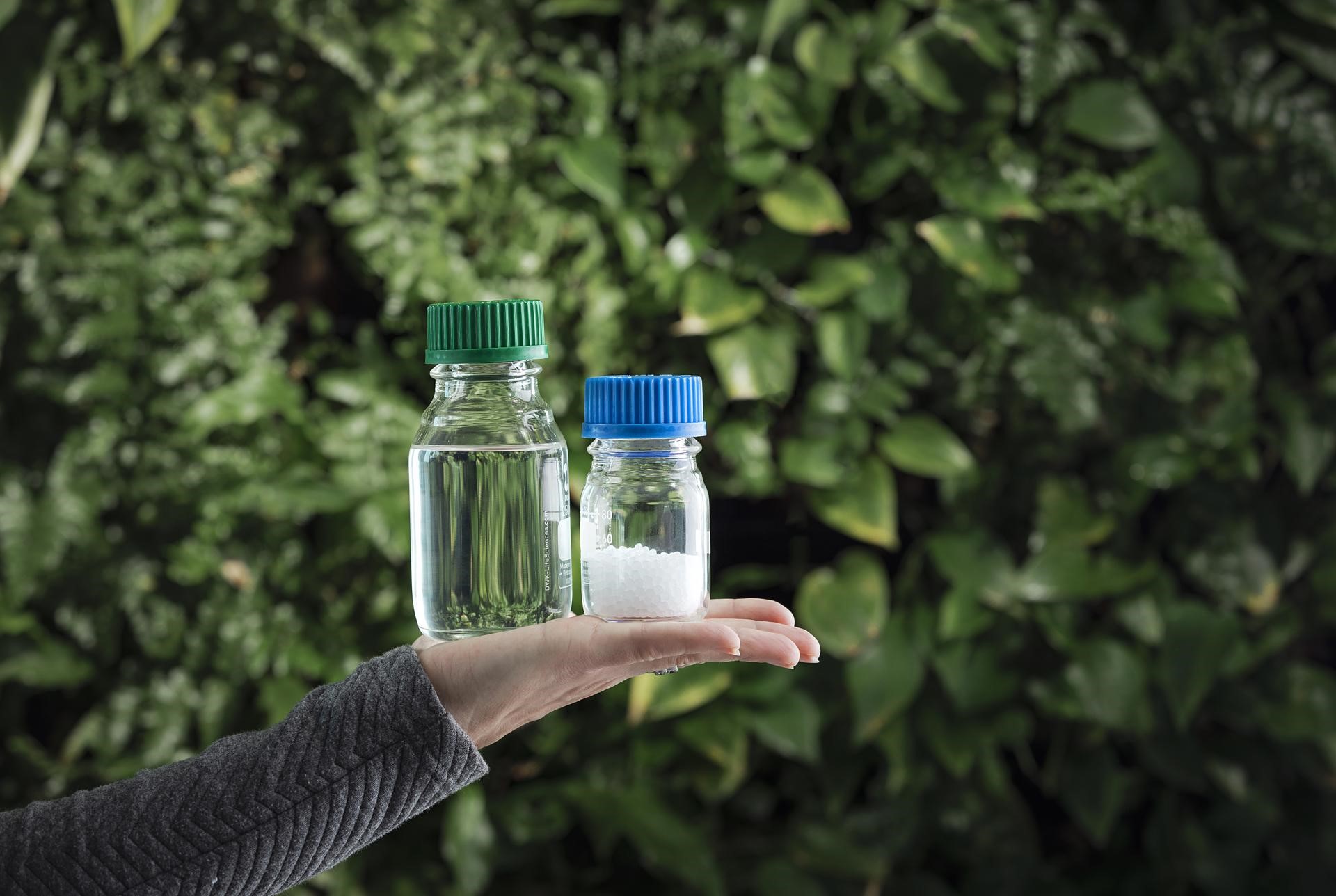 Hybrid Event: How can we unlock the potential of bio-based plastics?
Thursday 26th January 2023, 09:00 – 10:30 CET
Hybrid event organized at the European Parliament, Brussels – Room ASP 3H1 & online
Hosted by MEP Miapetra Kumpula-Natri 
Co-Chair of the European Parliament Intergroup  on 'Climate Change, Biodiversity and Sustainable Development'
EVENT REGISTRATION:
Registration for physical participation is now closed.
The transition from a fossil-based economy to a bio-based economy is one of the greatest industrial challenges of the 21st century. One of the prerequisites for achieving this transition and decoupling society from fossil raw materials is the development of chemicals and materials from renewable sources, in a way that does not lead to irreversible depletion of natural capital or other negative externalities. Bio-based plastics have great untapped potential to help in tackling environmental challenges, as they help circulate existing atmospheric carbon in a continuous loop, reducing the EU's reliance on fossil carbon and enabling emission savings. In the wake of the adoption in November 2022 of the European Commission's policy framework on bio-based, biodegradable and compostable plastics, this event will serve as a platform to foster policy discussion among different stakeholders on the role of bio-based plastics in achieving the EU's overarching Green Deal goals for climate neutrality by 2050. 
As a result, this event, organized under the umbrella of the European Parliament Intergroup on 'Climate Change, Biodiversity and Sustainable Development', in collaboration with Neste, aims at discussing the policy initiatives presented by the European Commission, as well as the next steps needed to ensure that the EU policy framework contributes to the long-term solution of climate and environmental concerns, while supporting competitiveness, innovation and growth.
Final Agenda:
Opening remarks by MEP Miapetra Kumpula-Natri (video-message)
09:10 – 09:25:                  Presentation of the 'Policy framework on bio-based, biodegradable and compostable plastics' by Werner Bosmans, Policy Officer on Circular Economy, B1 Unit on 'Circular Economy, Sustainable Production & Consumption', DG ENV, European Commission
09:25 – 10:00:                  Panel discussion with the participation of:
Mercedes Alonso, Executive Vice President, Renewable Polymers & Chemicals, Neste
MEP Stéphane Bijoux
Joan Marc Simon, Executive Director, Zero Waste Europe
Karin Molenveld, Senior Scientist on Biopolymers, Wageningen University & Research
10:00 – 10:05:                  Reaction by Rafael Heredero, Policy Advisor, EurEau
10:05 – 10:25:                  Q&A session with the audience, including reactions from additional MEPs:
MEP Malte Gallée
MEP Catherine Chabaud
10:25 – 10:30:                     Closing remarks by MEP Miapetra Kumpula-Natri