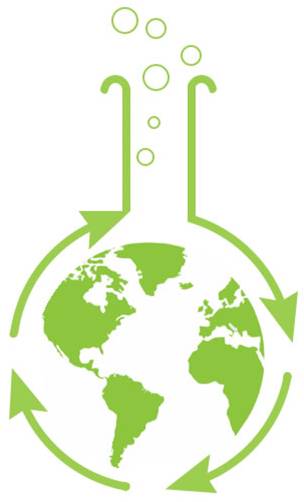 Integrating CO₂ in the Value Chain – The role of chemistry
3 March 2015, 10:00 – 12:00
Room TRE 7701
Chaired by MEP Julie Girling
Chair of the "Research & Innovation" Working Group of the EP Intergroup on "Climate Change, Biodiversity and Sustainable Development
Carbon management is an essential component of future sustainable developments. Carbon dioxide is available as "waste" in huge amounts from various industrial sources. Tapping on this potential feedstock allows harvesting renewable energy into the chemical value chain. Possible applications include fuels, basic chemicals, polymers, and even fine chemicals and pharmaceuticals.
Sustainable chemistry focuses on the development of environmentally benign chemical reactions and products. It helps enhancing more efficient chemical processes, technologies and product designs that conserve resources, generate less waste and hazardous emissions, and deliver a sustainable, cleaner and healthier environment. In this context, carbon management is one of the key challenges that European chemistry is addressing, by contributing to research, academic work, and industrial application.
The workshop brought together European policy-makers, the chemical sector, the academic world, and civil society, with the aim of raising awareness on the scientific challenges that chemistry faces in order to be able to capitalize on the economical and ecological opportunities of harvesting renewable energy into the chemical value chain. By highlighting successful examples and best practices, the workshop presented concrete perspectives for carbon management as an essential component of sustainable development.