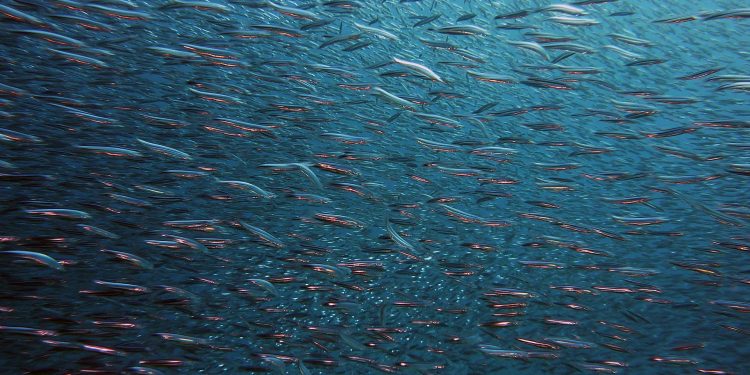 Online event: The future of our oceans: Towards a new vision for global fisheries & aquaculture
7 October 2020, 09:30 – 11:30 CEST
GO-TO-WEBINAR
Chaired by MEP Pierre Karleskind,
Chair of PECH Committee and
Co-chair of the Fisheries and Aquaculture WG of
the EP Intergroup on "Climate Change, Biodiversity and Sustainable Development"
As we approach a world of 10 billion people, we must consider how to provide food and livelihood opportunities to all without undermining the sustainability of the resources we have. What are the tradeoffs available to balance conservation and food security objectives in oceans and seas? In this event we will discuss:
What is the sustainability status of fisheries and aquaculture resources?

What is the contribution of fisheries and aquaculture to food and livelihood security?

What have we learned from successes that can be used to address sustainability failures?

How do we incorporate fish in food and nutrition strategies in the context of transformative food systems?

Questions also linked to the "Farm to Fork" strategy of the Green Deal.
In November 2019 the Food and Agriculture Organization of the United Nations gathered 1,000 experts in the field to discuss these questions and to build a new vision for the sector in the 21st century. The Director of the FAO Fisheries Division, Manuel Barange, will address the key outcomes of the 2019 FAO Symposium on Fisheries Sustainability, in the context of the 2020 edition of the FAO State of Global Fisheries and Aquaculture Report (SOFIA) with reactions from the European Commission DG Mare and key stakeholders.
The event will be organized under the auspices of the European Parliament Intergroup on "Climate Change, Biodiversity, and Sustainable Development" in collaboration with The European Parliamentary Alliance against Hunger and Malnutrition.