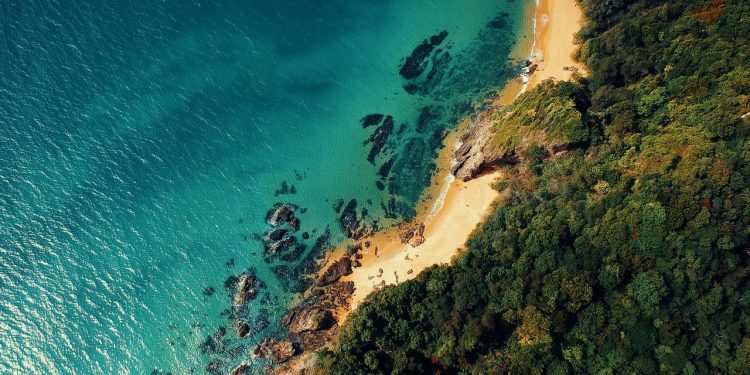 Online event: 90 minutes for discovering the EU Overseas: BEST innovative & key partners of the EU Biodiversity strategy
29 September 2020, 10:30 – 12:00 CEST
GO-TO-WEBINAR

Hosted by MEPs Stéphane Bijoux & Sara Cerdas
Co-Chairs of the 'Islands and Overseas Entities' Working Group
of the EP Intergroup on 'Climate Change, Biodiversity and Sustainable Development'
&
Co-organized with the International Union for Conservation of Nature
(IUCN)
From the poles to the tropics, the European overseas include 22 entities: 9 Outermost Regions (ORs) and 13 Overseas Countries and Territories (OCTs). They are linked to 5 European Member States: Denmark, France, the Netherlands, Portugal and Spain. Found in every ocean and diverse biogeographical regions they are home to a unique diversity of species and ecosystems of global significance, which are highly vulnerable to human impacts and increasingly the impacts of climate change.
The objective of this event is to therefore acknowledge the role of the European overseas as key players in the post-2020 European Biodiversity Framework in order to ensure adequate funding for biodiversity actions in these territories in the years to come and to maintain the great experience of BEST as small grant mechanism. The event would hence focus on sustainable financing aspects. The successful EU BEST Initiative will be presented to stress the importance of small actions to enable and strengthen partners on the ground; and to foster greater mobilisation and ownership. Building on BEST experience, the future of such programme under NDICI and LIFE will be discussed in order to secure support from the different institutions, seek synergies and complementarities. Besides BEST, this will also be the occasion to understand how the EU intends to protect biodiversity and people outside continental Europe and to further discuss the role of ORS and OCTS in the EU Biodiversity Strategy.
Six years after the last EU Overseas Biodiversity and Climate Change Conference, the event will be very timely with ongoing discussions at the EP and Council on the EU Biodiversity Strategy and future MFF and recovery plan under the framework of the European Green Deal. Concretely, it would take place ahead of the Outermost Regions Forum (12-13/10) and European Council (15-16/10).